Max Weiland made his debut at the Daytona International Speedway during the World Karting Association annual event in Florida and found himself on the podium before New Year's Eve. With a storming drive on December 29, Weiland earned his first podium at a national event with a P3 finish. After entering the race with the goal of improving and having fun, Max took full advantage of the opportunity while competing at Daytona for the first time. He plans to build on this experience and use it to his advantage during his next race in Homestead, FL for the SKUSA Winter Series on January 7-9.
Weiland opened the week at Daytona with a solid effort during his practice sessions with the Magik Kart USA team. That helped Max qualify P5 and P3 before finishing each race in 3rd and 4th, respectively, out of 25 drivers. Along with earning the podium in Race 1, he also turned in a solid effort in Race 2 while competing against a talented field. During that second race, he took the lead at the end of Lap 1 but an error in one corner dropped him to P4 which is where he finished. Overall, two very good results in national races to finish up Max's first year of racing.
Below is a video of Max's Qualifying 2 session at Daytona International Speedway: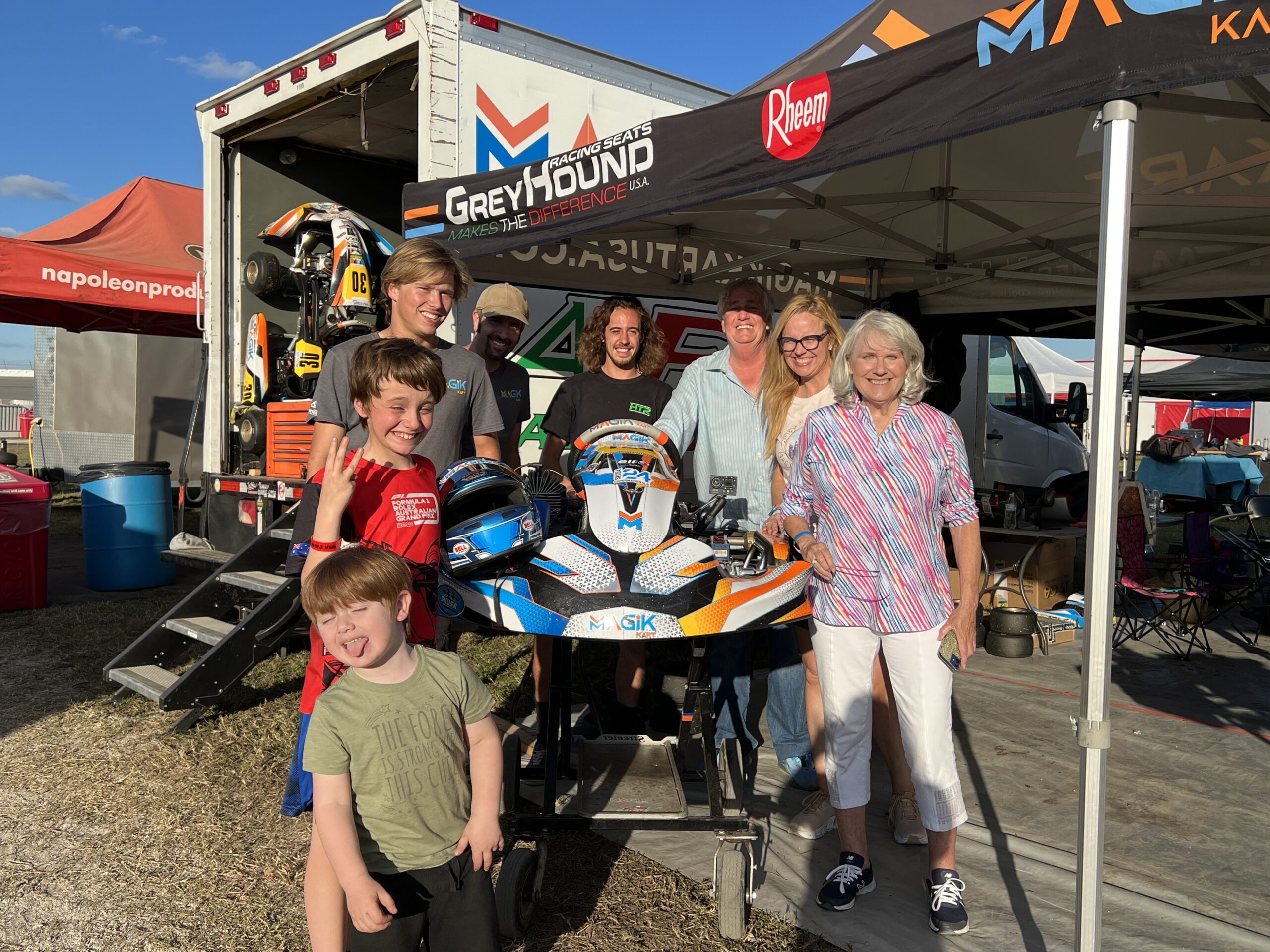 You can also follow along with @MaxWeilandRacing on Facebook, Instagram and YouTube as he gets set to race at Homestead later this week.
Max Weiland is a 10-year old racing driver who is affiliated with Magik Kart USA, Checkered Motorsports, Magik Kart USA, Electronic Merchant Systems, Ferrari of San Francisco and BRM Chronographes Americas and coached by Conrad Grunewald, Andrew Prendeville and Robert Bujdoso.