While racing against 32 of the best drivers in his class from around the world, Max Weiland finished 17th overall in the 2021 ROK Cup USA Finals in Las Vegas. The Magik Kart USA driver from Cleveland, Ohio was faced with adversity that he did not create throughout the event and made his team proud by maintaining a positive attitude and a willingness to try his best no matter what. The end result was a top-20 finish at a marquee karting event that served as further evidence of the 10-year old being well ahead of schedule in only his first year of competitive racing.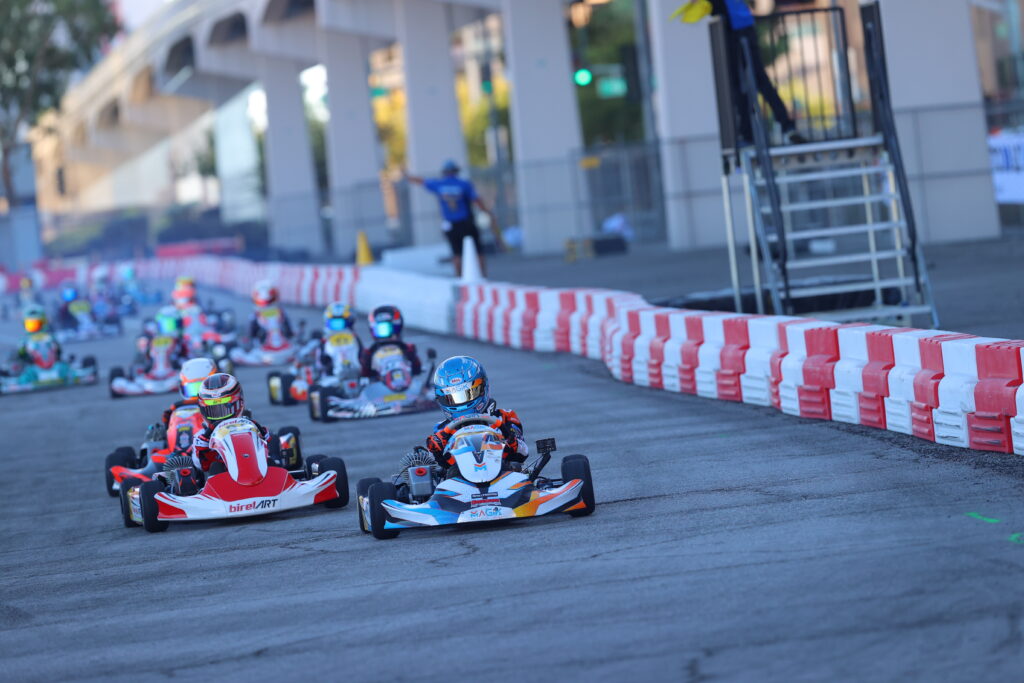 During the qualifying session, Max's kart was down on engine power which contributed to him not being able to find the draft he needed and he qualified P22 as a result. Later, in Heat 3, he was unable to avoid a collision that occurred between two other drivers in front of him while running in P14. That contact knocked him out of the heat and forced him to grid in 26th position for Heat 4. But in that last session before the Finals, Max moved past eight drivers from P26 to P18 and eventually parlayed that into a top-20 ROK Cup finish.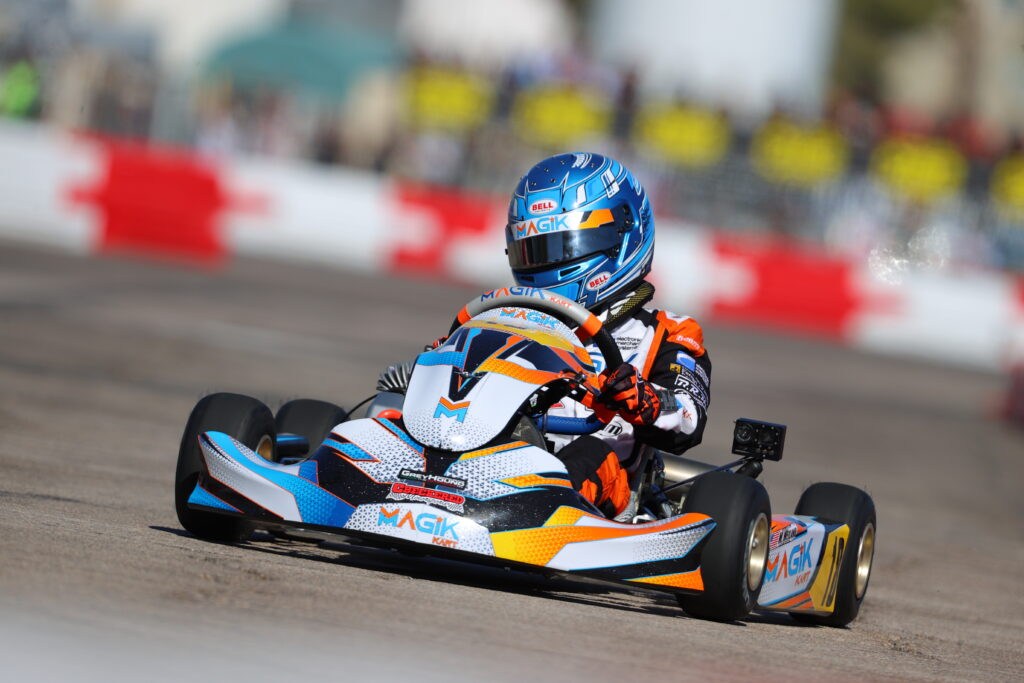 On Sunday in the Finals, Weiland ended Lap 1 in 20th place and was dicing with two other karts the entire way from there. To his credit, despite some intense pressure, he came out on top of that battle and finished 17 of out 32. While a top-10 finish was the goal, the way Max competed and what he learned from the experience was encouraging and invaluable. After achieving two top-10's in the national event at the GoPro Motorplex two weeks prior, this race was definitely something the young driver will continue to build on with support from his team and coaches. That next race for Max will be back in Las Vegas in three weeks for the SuperKarts and he is excited to continue grow and improve while testing himself against the best international drivers in his class.
Max Weiland Racing is a 10-year old racing driver who is affiliated with Checkered Motorsports, Magik Kart USA, Electronic Merchant Systems, Ferrari of San Francisco and BRM Chronographes Americas and coached by Conrad Grunewald, Andrew Prendeville and Robert Bujdoso