Max Weiland competed for the first time in SuperKarts! USA SuperNationals on December 5 at the Las Vegas Motor Speedway in Las Vegas, Nevada. The 10-year-old driver from Magik Kart USA in Cleveland, Ohio made his team and family proud throughout the event by competing with a positive attitude along with a willingness to learn and a determination to work through adversity. He continued to get better as a driver throughout the weekend, and is excited to keep having fun on the track during his final two events of the year in Daytona and Miami.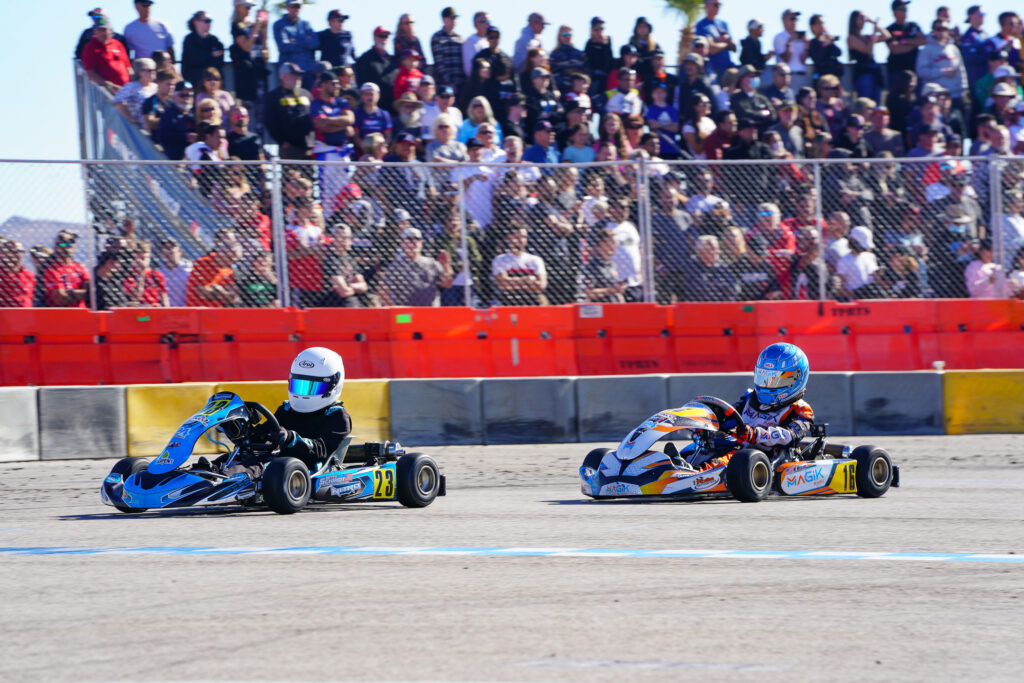 The annual SuperNationals race in Las Vegas is considered the Super Bowl of karting in North America. This year's field featured 47 of the top karting drivers from all over the world. The event began with two practices and then qualifying, before three heats followed by the final race on Sunday. Max qualified 14 of 47 which was very impressive and a great accomplishment. He was then met with some bad luck in two of the three heats that followed, however, along with making a mistake of his own in the third session. The combined results of those three heats forced Max to grid 40 of 47 for the final race on Sunday. But he did not hang his head and would make the most of his opportunity while finishing the season with a flurry of overtakes to close out the trip.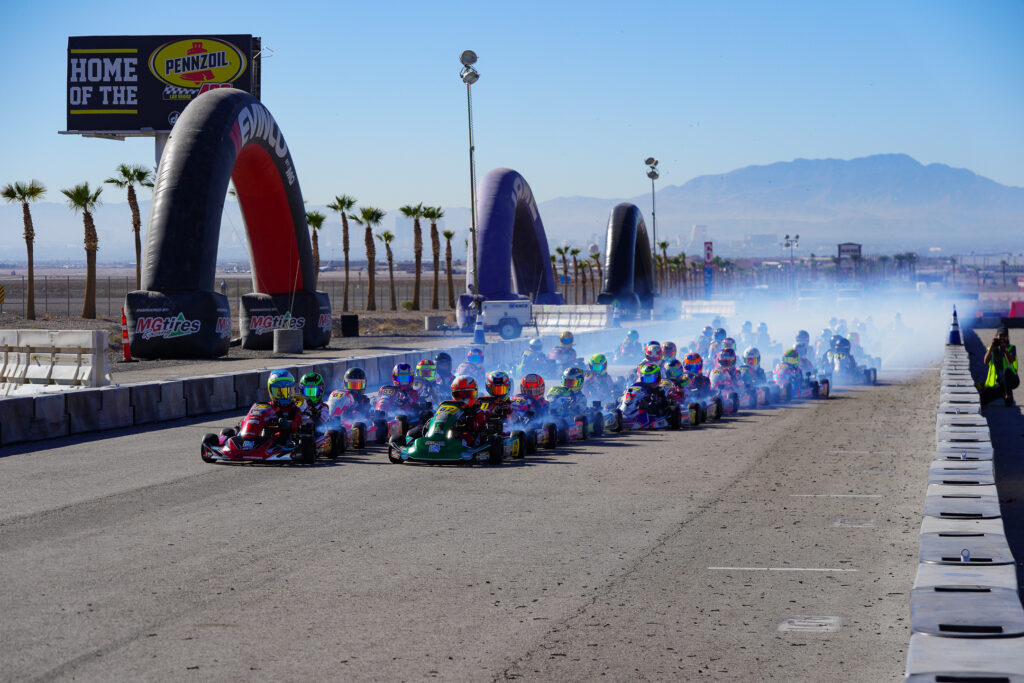 At the start of Sunday's race, Weiland lost two places but managed to get through Turn 2 without incident. He would go on to pass 12 karts in 18 laps from there to finish P30. Heading into his next race at Daytona, Max plans to work on his passing skills even more and to better maximize his qualifying opportunities during the larger national tournaments. He continues to be very grateful for the opportunity to measure himself against the best drivers in his class, and also appreciates the support from everyone who followed along with the SuperNationals race throughout the trip.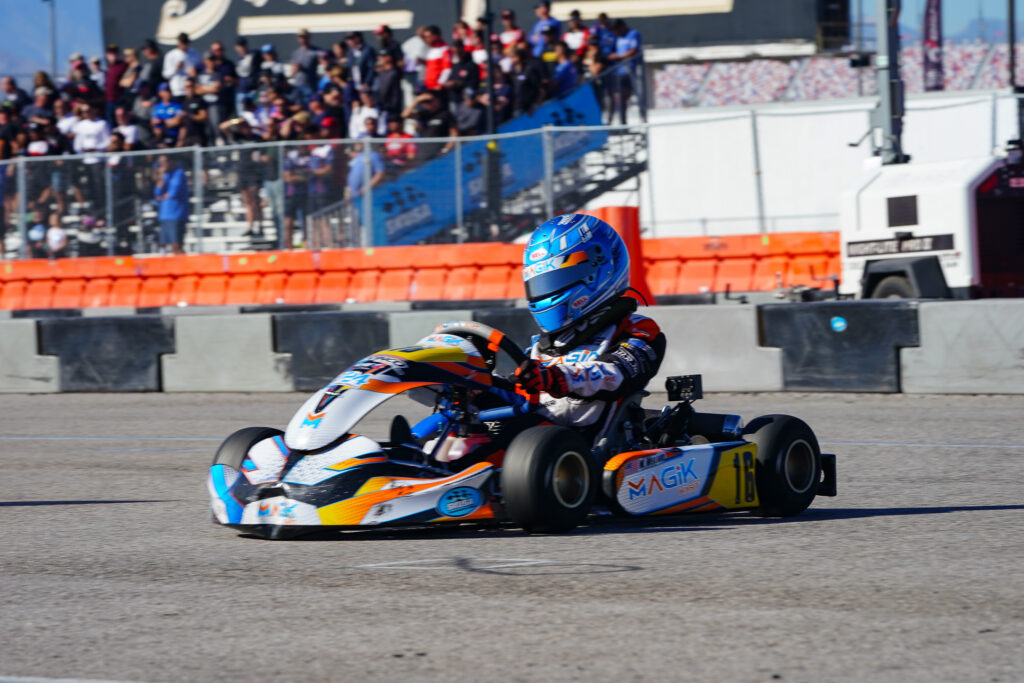 Below is video from Max's in-kart race on Sunday at the Las Vegas Motor Speedway.
You can also follow along with @MaxWeilandRacing on Facebook, Instagram and YouTube.
 —
Max Weiland is a 10-year old racing driver who is affiliated with Checkered Motorsports, Magik Kart USA, Electronic Merchant Systems, Ferrari of San Francisco and BRM Chronographes Americas and coached by Conrad Grunewald, Andrew Prendeville and Robert Bujdoso.